You
You're pretty great, aren't you?
(I can tell from all the way over here.)
You're using this crazy online world to grow your small business and make a life for yourself on your terms. You're experimental and entrepreneurial. You don't let the 9-to-5 mold hold you back because you have something to share with the world. (Or maybe you just really want to be able to sleep past 5am. I get that.)
But with everything you have to do on a daily business, you're starting to feel a little overwhelmed.
You want your website to convert visitors into buyers… but you're worried that it's saying all the wrong things.
You want to improve your SEO and build a relationship with your customers… but you don't have time to write a blog, nevermind running a newsletter.
You want to generate buzz about your work… but you don't think your writing is good enough to get published on major blogs or industry sites.
You see other businesses doing all these things and wonder how they find the time — not to mention the right words! — to succeed in a crowded online space. You're not sure where to start or what to fix.
Here's the good news: you don't have to do it all alone.
---
---
Me
I think this is where I'm supposed to tell you that I'm a "web writing guru."
But I think that would make me sound pretty annoying. So here's the non-pretentious version:
I've helped dozens of small businesses be better online and I can help you do the same thing.
I'll admit, I don't have a fancy degree in this. What I do have is experience. In 2013, I decided to create a business on my own terms, doing what I love. Now, I write web content that converts. I create engaging blog posts and manage editorial calendars. I craft email newsletters that delight subscribers.
Most of all, I love helping small businesses get the content they need to stand out online.
Because when you stand out online and connect with customers, your business will grow.
And when your business grows, so do your profits.
---
---
You + Me
Ready to be online, better? Fantastic!
Here's what you can do next: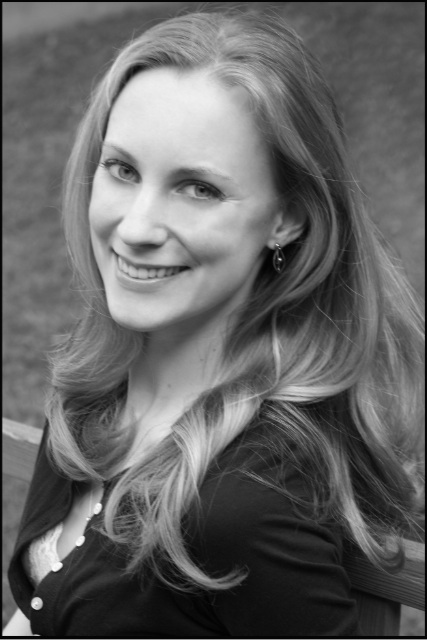 – Sign up to receive my FREE guide: 10 Awesome Resources for Growing Your Small Business (And guess what? Six of them are completely free!)
– Check out my services and see how I can help you out.
– Start reading the blog to learn about:
making your brand stand out online
how to come up with ideas for your blog
mistakes your website might be making (and how to fix them)
why you need email marketing
how to get help juggling it all without losing your brand's voice
– Follow me on Twitter for advice & updates (and the occasional cold-weather induced sadface)
Your small business deserves awesome content. And you deserve a little help.