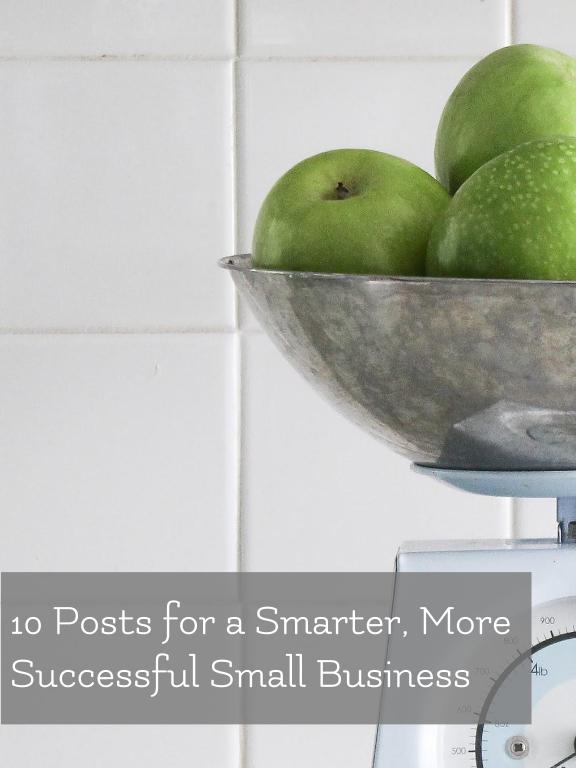 Can you believe how close we are to the end of 2015?!
While I go cry in my calendar (and prepare myself to wear 1,000,000,000 layers for the next four months because I do not deal well with being cold) you should check out a few links that will help you and your business be as awesome as possible in this online world.
Sometimes I get up and get to work right away. Sometimes I stay in my pajamas reading Agatha Christie novels for way longer than I should. So a 5-minute way to increase your daily productivity is right up my alley.
If you run a business, at some point you're going to have an unhappy customer. Here's how to deal.
"Consumer criticism is an excellent source of ideas to improve a product," he says. "Instead of shying away from consumer complaints or getting defensive, respond personally to the customer and ask them to help you make the product better."
Yes, you can make money blogging. And no, it doesn't have to be smarmy, sales-y, or insincere. Here are ten non-icky ways your blog can bring in an income. (Obviously, I'm a fan of #5.)
I was thrilled to be included in this round-up of awesome freelance writers, where we all share our best secrets for finding new work and clients.
I've said it before, and I'll say it again: your customers want to find you online. The best way to do that? Good SEO habits. Even local small businesses — like dry cleaners, restaurants, and shoe boutiques — need good inbound marketing. If you don't know how to make that happen, check out these five SEO strategies you can start using today.
Want to make use of Instagram, but don't have the budget for professional photography? It's possible to take awesome, professional-looking cell phone photos.
(Another tip? If you're shooting for Instagram, use the square feature on your cell phone camera. No more awkward cropping required!)
Whether you're an artistic entrepreneur or not, there's always going to be someone who seems like they have it figured out better than you. And when that happens? Jealousy strikes. How can you deal with that productively?
"I wish so many of us didn't feel that saintliness was somehow compulsory when it comes to jealousy and our artistic careers.
After telling a friend that I was in a snit because someone I adore is, career-wise, much further along than I am, and that I felt jealous, which then incurred a gut-punch of guilt, the friend said this: "Es, it is totally normal to feel jealous. You're having feelings that pretty much anyone else would have. You don't have to feel guilty for wishing you were in her place."
This was a revelation to me: to be allowed to feel my feelings freed me up to decide what to do with them."
Plus a few things that you may have missed from the archives:
7 Ways You Are Sabotaging Your Own Business + How to Outsource Blog Posts (Without Losing Your Voice) + 6 Website Mistakes You Are Probably Making
***
Did you see that I have a bunch of new, fun things up on my Work With Me page? I'm so excited to share these changes!
After talking to several clients to find out what they would find most helpful, I put together three new packages designed to help your small business be online (better) with as little stress as possible.
Do you need another set of eyes on your website + feedback to help you improve it? A Website Audit will give you a roadmap for improvement.
Are you struggling to find the time to write for your business blog? You'll get back your time + energy with No Hassle Blogging.
Do you have questions about building your online presence and growing your small business? Then you could use some Real Advice.